Welcome to IntelliStage.com

Faq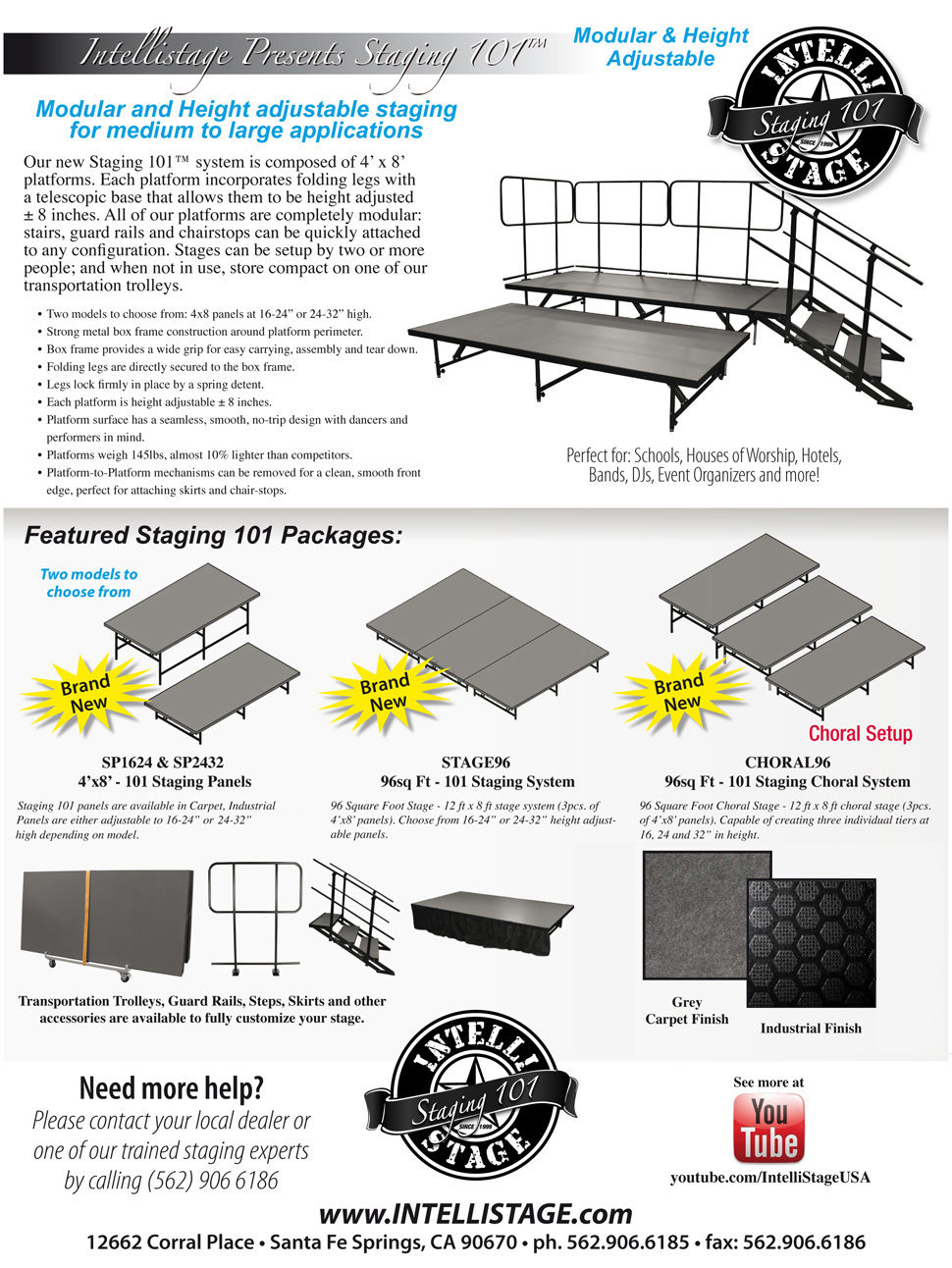 Thickness of Panels
Individual panels measure 2" thick when the legs are collapsed. The top surface of each panel is composed of strong 3/4" premium plywood.

Compact storage
When folded, legs tuck completely into the panels frame. Panels stack one on top of the other for maximum space saving storing.

No tools required*
Panels arrive fully assembled. Individual panels and leg heights can be adjusted without the need of tools. A hex key is provided and required to add advanced accessories such as guardrails, chair stops and stairs.



copyright ©2020 intellistage.com all rights reserved